Best Wheel Repair in Waldorf, MD
How important are your wheels? They are essential to your car's performance and safety. That is why choosing the right wheel repair service in Waldorf Maryland is such an important decision.
We offer a comprehensive range of services to ensure the longevity of your purchase and keep them looking great. We specialize in restoring damaged wheels, restoring corroded surfaces, and alignment for optimal performance.
Why Choose Us?
Our team of experts has over 28 years of experience in repair and uses state-of-the-art equipment to ensure that you're getting the best service possible. We work hard to provide you with a product that looks great and works perfectly, so you can have peace of mind that your vehicle will run safely.
We also provide complimentary inspections with every fix, so you can rest assured that any issues or possible problems will be caught before they become a bigger issue. We use only the highest quality materials and up-to-date techniques to ensure that all repairs are performed according to the industry's highest standards.
What's In A Wheel?
It's basically broken down into three parts: The tire, the hub, and the rim. And those three parts are broken down into more. Every piece is important. For example, you have your bolts which go through lug holes and they hold the entire assembly together. Your valve stem is important for inflating the tire and adding air pressure. This allows you to control the ride comfort, as well as how your car handles and reacts. If any of these parts become damaged or worn out, it can affect the performance and safety of your vehicle. That's why it's so important to choose an experienced team like us.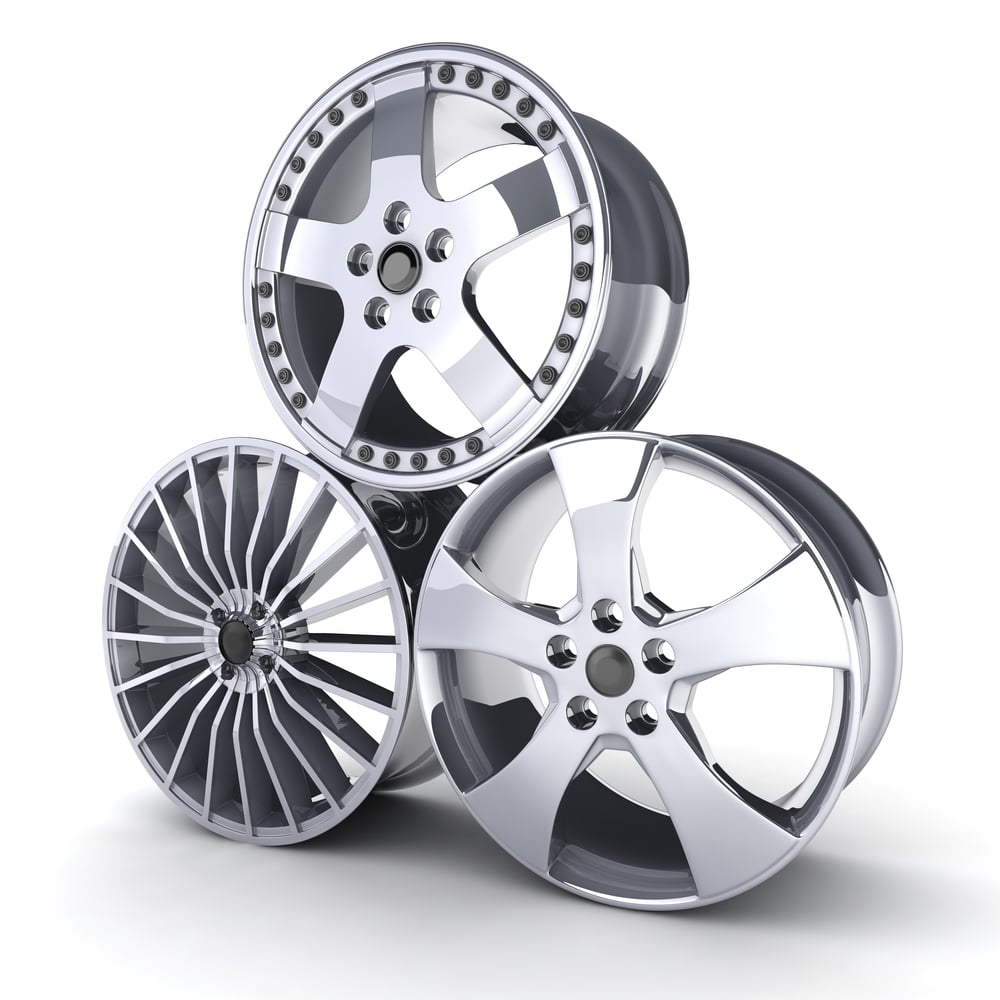 Check Out What Our Customers Say
Google Business Reviews 5.0 
90+ Happy Customers Serviced
Above and Beyond!
"Above and beyond superior customer service! No appointment, fixed same day – exceeded every expectation. I feel like I'm driving a new car again. Kim was super helpful and friendly! Go no where else in Waldorf for your wheels!"
Ashely E.
This Place is So Amazing!
"This place is so amazing, my whole experience from the front desk lady to the work they did on my car was phenomenal!! definitely recommend."
Kayla W.
"They repaired my cracked rim on my Mercedes Benz E350 and did a phenomenal job with service, price and timing! I highly recommend this service for you cracked rims."
Erik H.
Should I Repair Or Replace My Wheel?
If you are having trouble? It can be difficult to decide whether you should fix or replace them. It all depends on the extent of the damage and the type of repair needed.
Some repairs may be easier and more cost effective than replacing the entire part. These types of repairs include alignment issues, minor scuffs and scratches, and rust removal. However, if there is significant structural damage or it is bent beyond repair, then replacing it may be the best option.
If you are unsure of what to do, we recommend contacting our team of experts for guidance. We can perform an inspection and provide you with an accurate assessment of the issue so you can make an informed decision about the best course of action.
Free Estimates

25+ Years Experience

Competitive Pricing

100% Satisfaction Guarantee

Techinicans You Can Trust
Why You Shouldn't Wait To Repair Your Wheel
It's a Safety Hazard
One of the main reasons why you shouldn't wait to get your wheels fixed is because it's a safety hazard. They are damaged, they may not be able to grip the road properly, which could lead to an accident. Additionally, damaged parts can also cause your car to vibrate, which can make it difficult to control.
Damage To Other Parts of Your Vehicle
Another reason why you should get them fixed as soon as possible is because damage to your wheels can often lead to damage to other parts of your car. For example, if they are out of alignment, it can cause your tires to wear down prematurely. Additionally, it can also cause issues with your suspension and steering.
It Will Cost You More In the Long Run
Pressure washing is an instant and satisfying way to improve property curb appeal. You will be amazed at the difference high-pressure cleaning makes when it comes to surfaces like your home, driveway, garage- all your exteriors.
It's Not Worth the Risk
Ultimately, it's not worth taking the risk of driving on damaged ones. If you're involved in an accident, or if your car breaks down due to damage, you could end up stranded somewhere or even injured. It's always better to be safe than sorry, so if you have any doubts about the condition of your wheels, it's best to get them checked out as soon as possible
Alloy Wheel Repair In Charles County
We specialize in alloy refurbishment, using the latest tools and techniques to ensure that your product looks great and performs safely. Our technicians are highly experienced and can quickly identify any damage or issues with your wheels before they become a problem. We keep our prices competitive and offer free estimates so you can make an informed decision that is best for you and your family.
Rim Repair Service
We offer the highest quality rim restoration services for all types of vehicles. Our experienced technicians are adept in the latest rim renewal and refinishing techniques, and use only the best tools and materials to ensure your rims look like new again. Our team places a high value on quality and attention to detail. No scratch or dent goes unnoticed. We will inspect your rims carefully and eliminate any damage to the highest standards.
Alloy Vs. Steel: Which is Better?
Whether you should choose alloy or steel depends on a variety of factors. Alloy is usually lighter and more durable than steel, so they can provide improved handling, braking, and acceleration. However, steel tends to be cheaper and more resistant to corrosion over time. Ultimately, the choice between alloy and steel comes down to personal preference and your budget.
At Southern Maryland, we fix both alloy and steel so you can make the best choice for your vehicle. Contact us today to learn more about our services and get started on restoring your wheels to their former glory. We look forward to working with you!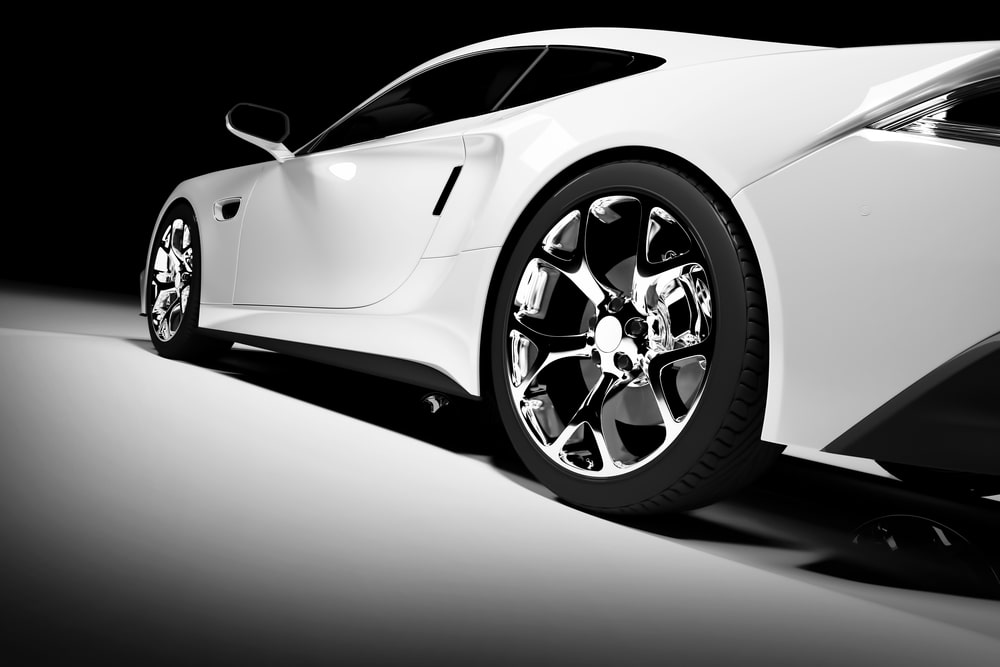 Areas We Serve
Southern Maryland

Charles County

Waldorf

And More!
Wheel Repair in Southern Maryland
If you're looking for a reliable wheel repair service in SOMD, then look no further! We provide top-notch services that are tailored to your individual needs. Our experienced staff is qualified with the latest techniques and tools to quickly diagnose any problem and get your vehicle back on the road as soon as possible. We'll inspect your wheel, fix the issue and restore it to its original condition in no time at all. Find why we are the best in the Southern Maryland today!
Areas We Service:
Charles County
Waldorf
Throughout Southern Maryland